Congratulations to the FCE Top Achievers in 5th grade Math this week!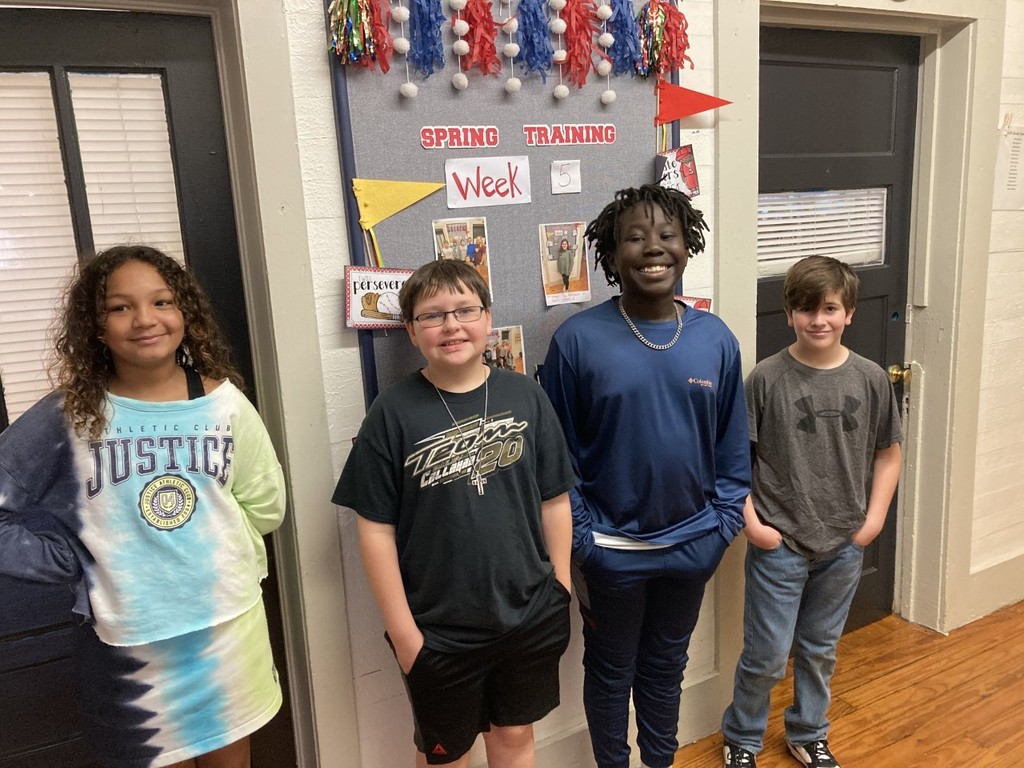 FCE fourth Graders practice long division with partners.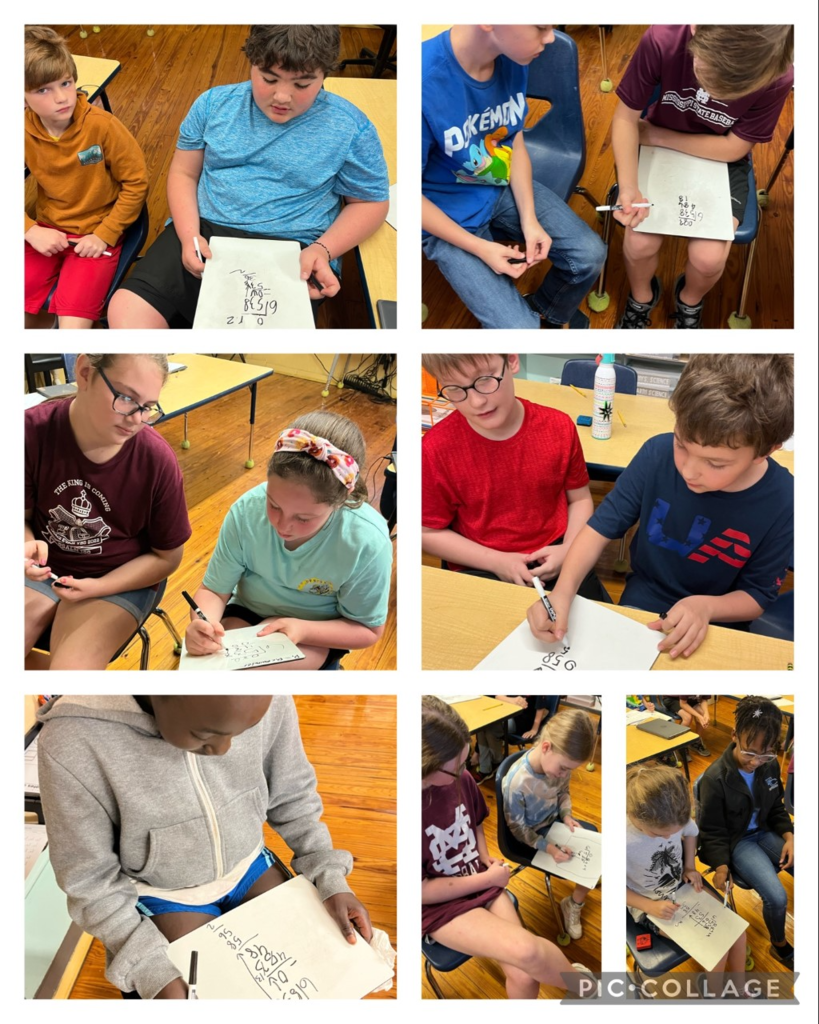 Spring Training Week 7 Top Achievers in 6th Grade ELA!! Easton Hunt, Marcus Lacey, Joshua Thomas, Andrew Gundy, Reagan McCoy, Grey Martin, Collin Hooten, Jonathan Benedyk

Mrs. Alexander's Second Graders at FCE enjoyed having Easton Hunt come and read to them today for Thing 1 and Thing 2 Day!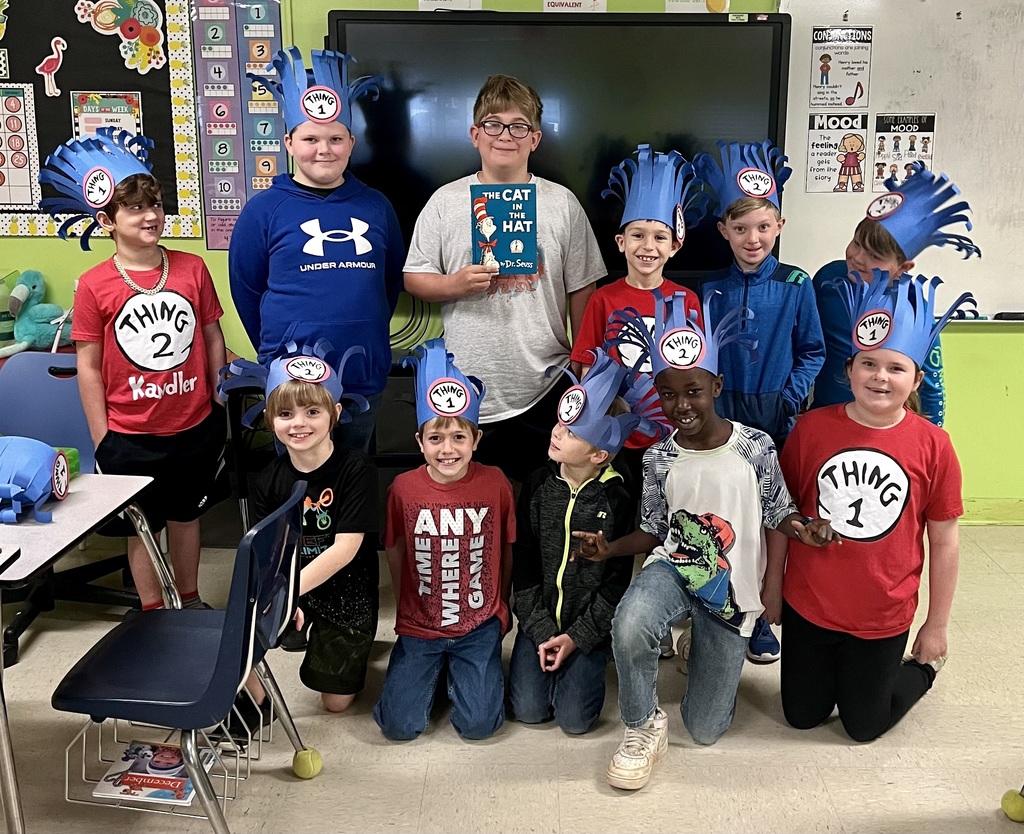 FCE Second Graders are enjoying learning about fractions and partitioning shapes!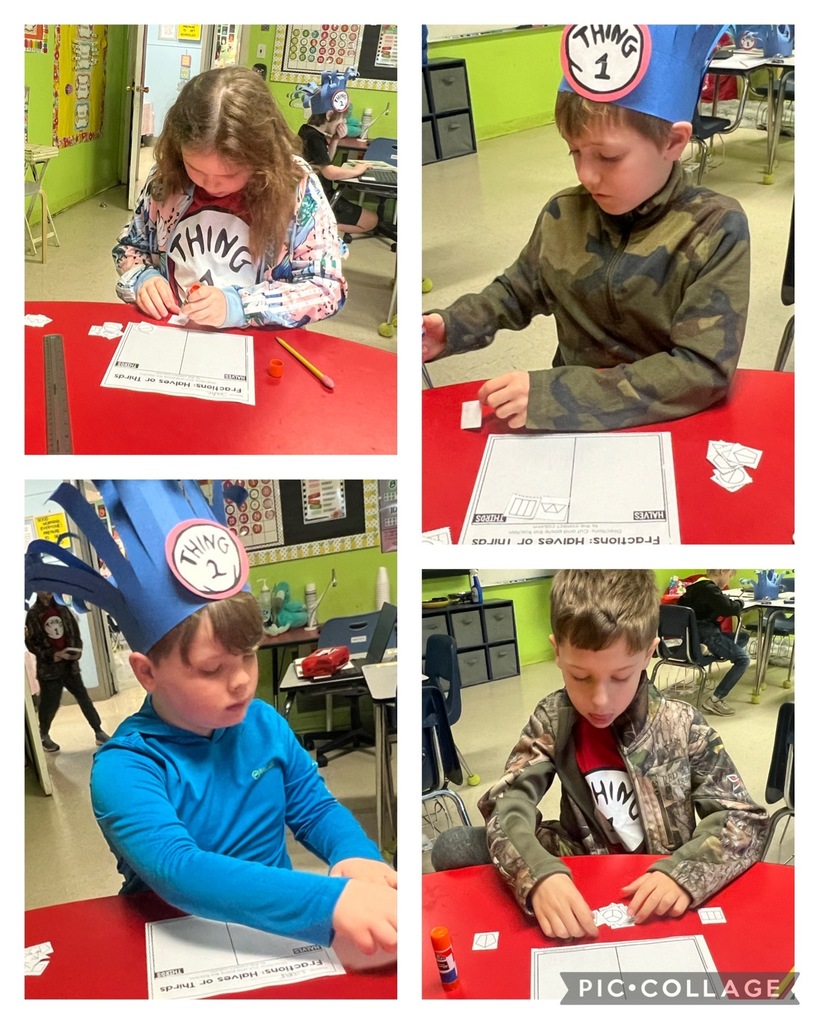 FCE Second Graders earn Class Cash throughout the week and then they cash it in on Fridays to buy prizes! This has been such a fun positive reinforcement for the students this year!

On Wednesday, FCE sixth grader, Joshua Thomas, had the privilege to read to his friends in Pre-K and Kindergarten in honor of Read Across America week.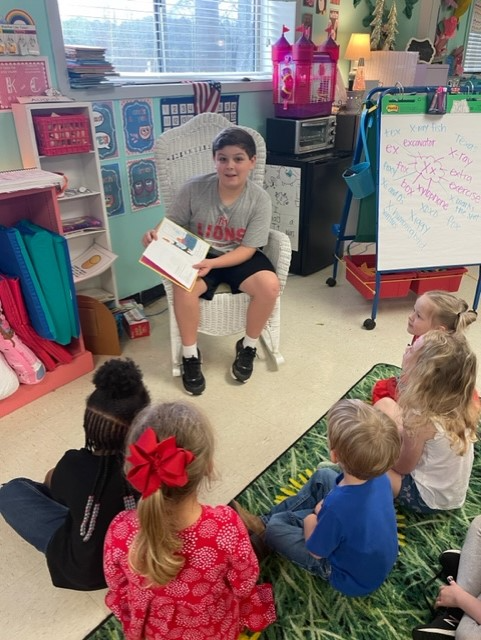 On Thursday, Easton Hunt had the opportunity to read to the Pre-K and Kindergarten students at FCE. National Read Across America Week has been so fun!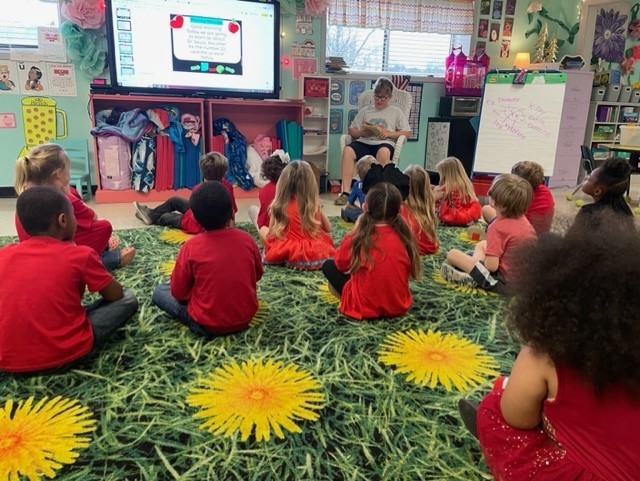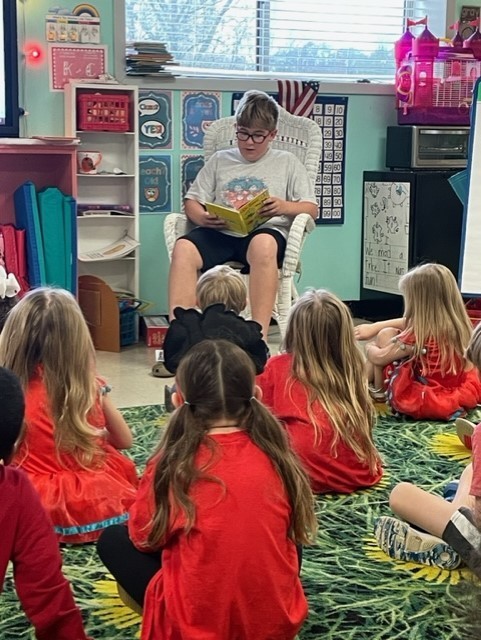 FCE PreK, Kindergarten, First, and Second Grade had fun making Wacky Gingerbread houses for Wacky Wednesday during Dr. Seuss week! A special thanks to Glen Barlow and Jen Geiser for donating all the supplies!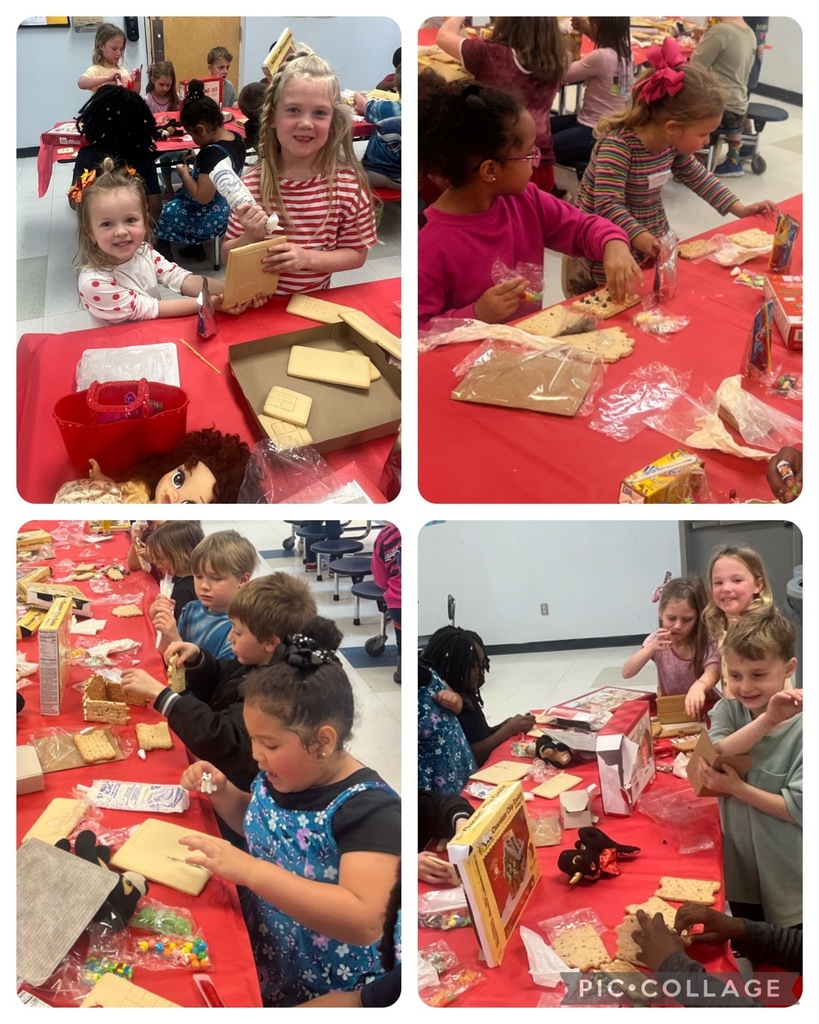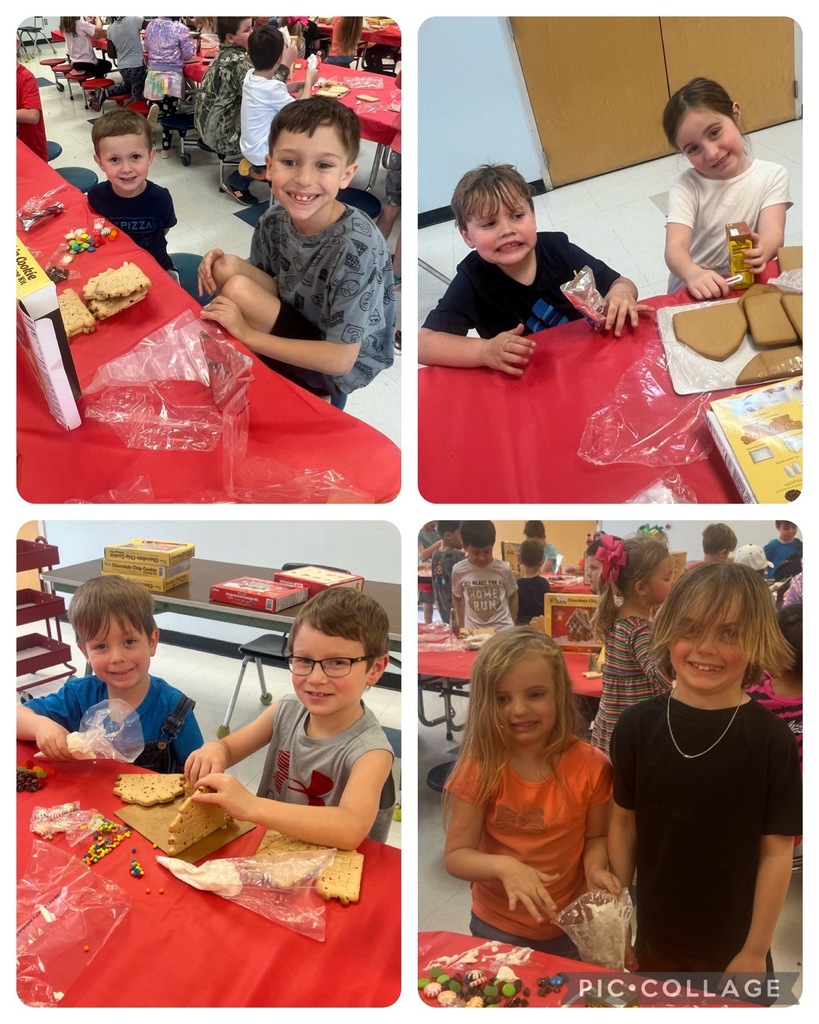 FCE sixth grade student, Reagan McCoy, enjoyed reading to our friends in Pre-K and Kindergarten today in celebration of Read Across America Week!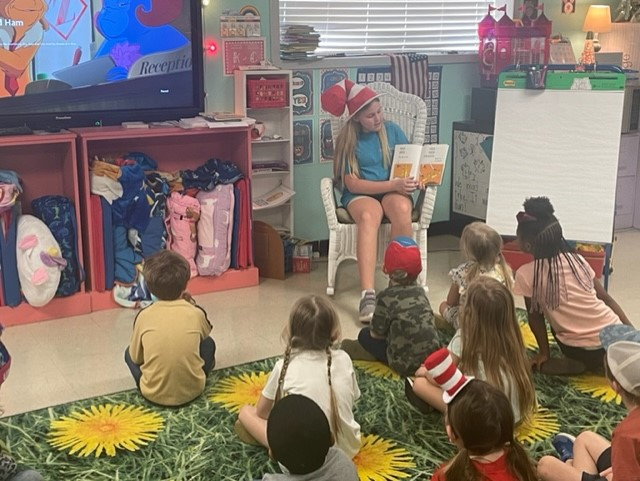 Happy Read Across America Week! Andrew Gundy enjoyed reading The Foot Book to his friends in FCE's Pre-K and Kindergarten.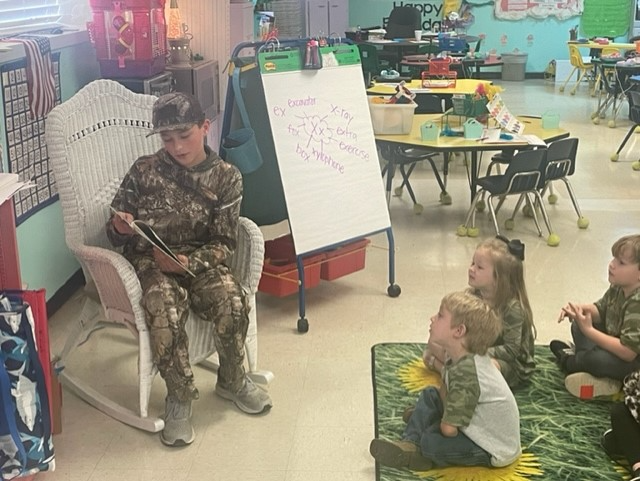 Mariah Greene, FCE kindergarten student, uses q-tips to form the letter X.

FCE Second Graders enjoyed doing a spin and color shape activity!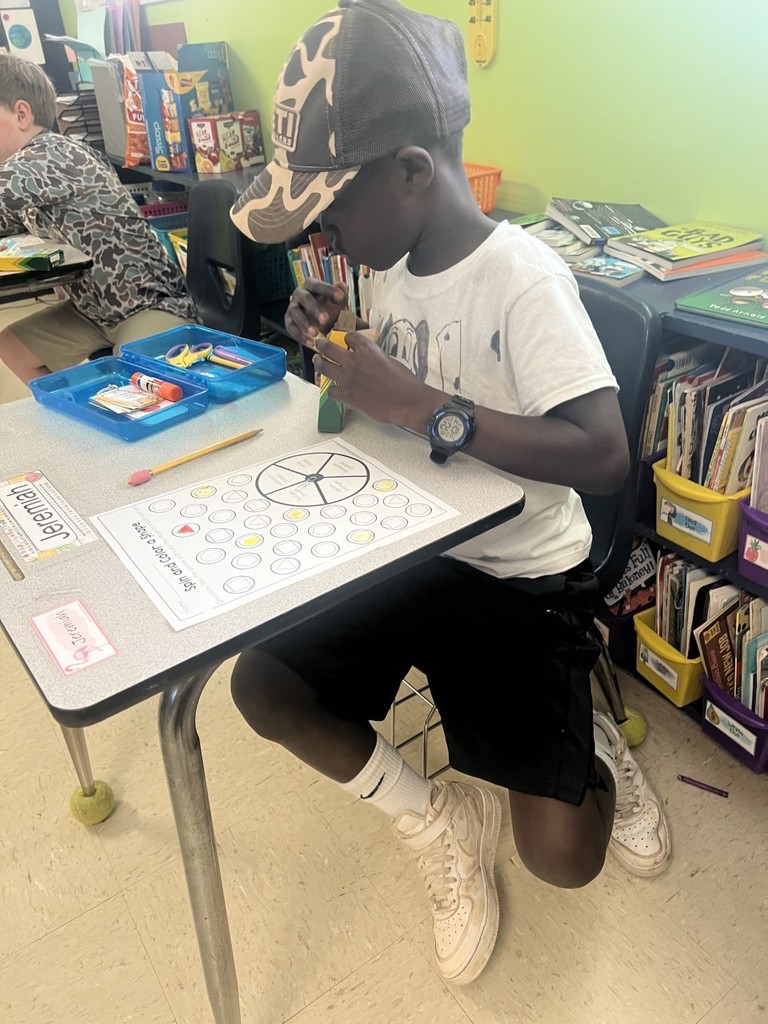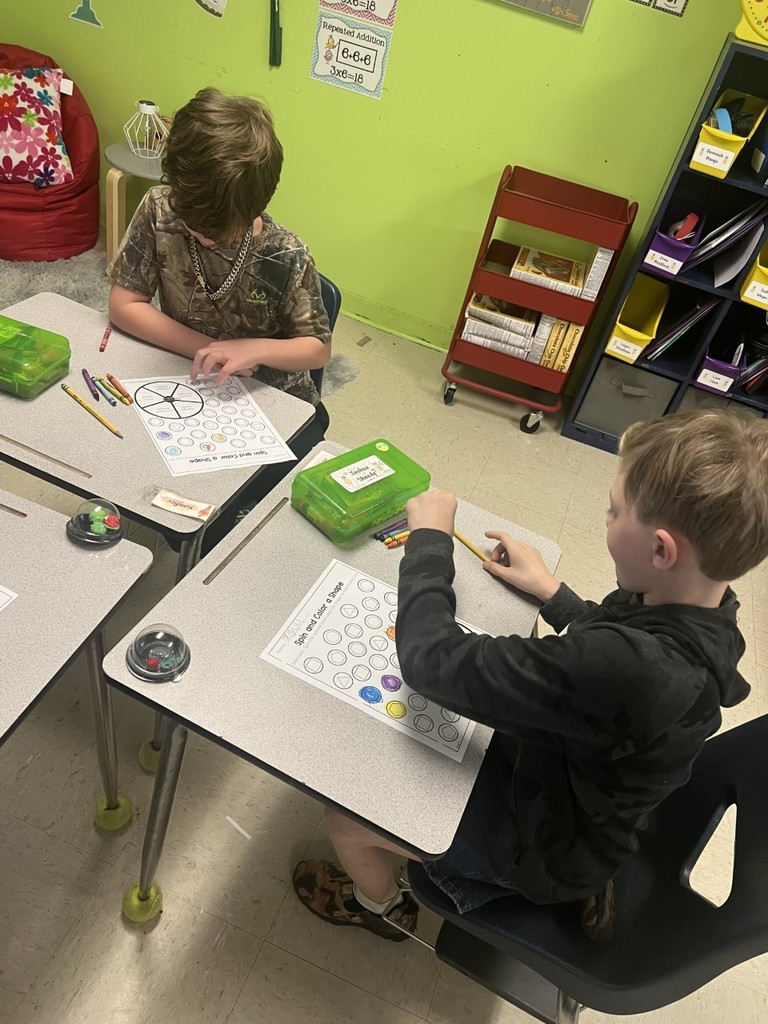 FCE Second Graders finished up Black History Month by learning about Henry "Box" Brown who escaped slavery. Students were able to create their own speech bubbles and express how they think Henry felt while going through the trials he went through!

FCE pre-kindergarten student, Remi Riddell, is practicing color by number while also developing her fine motor skills.

French Camp Elementary is "wild" about Dr. Seuss.

FCE 6th grade Math Top Achievers this week! Congratulations!

Thank you to Kayla Collier for the best Cat in the Hat cupcakes today! Our FCE Second Grade class love them!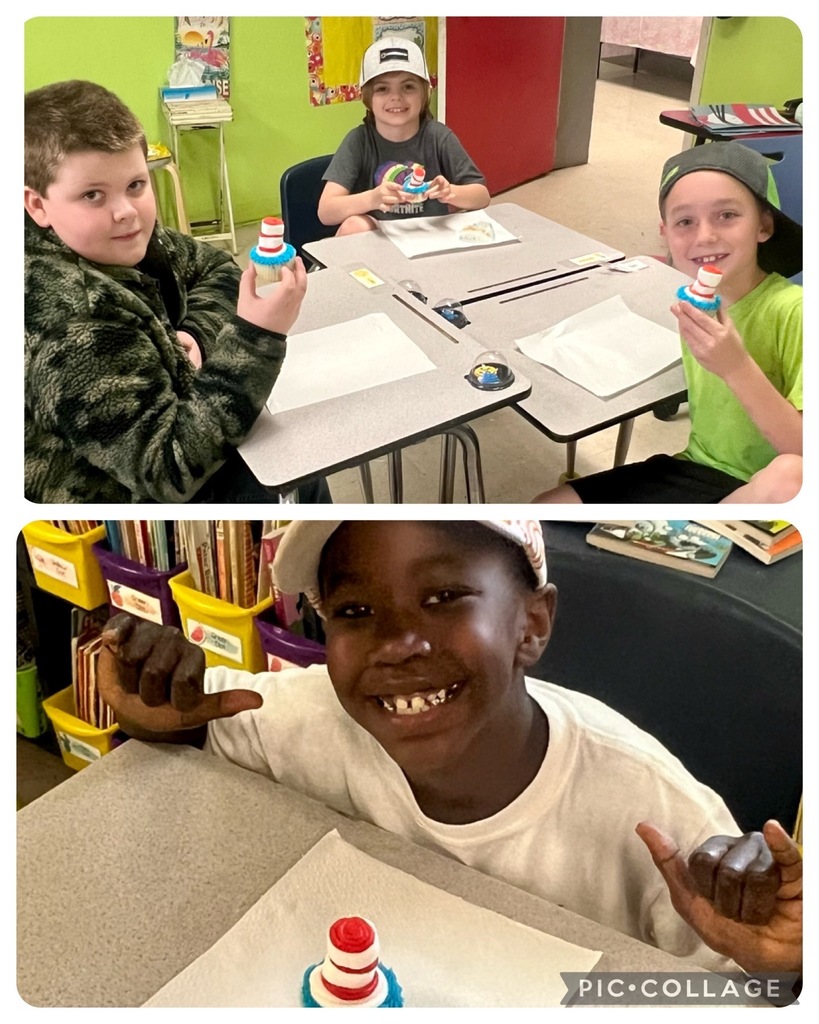 1st graders at FCE are quite the artists! In response to reading "The Cool Chameleon," students drew and painted a chameleon.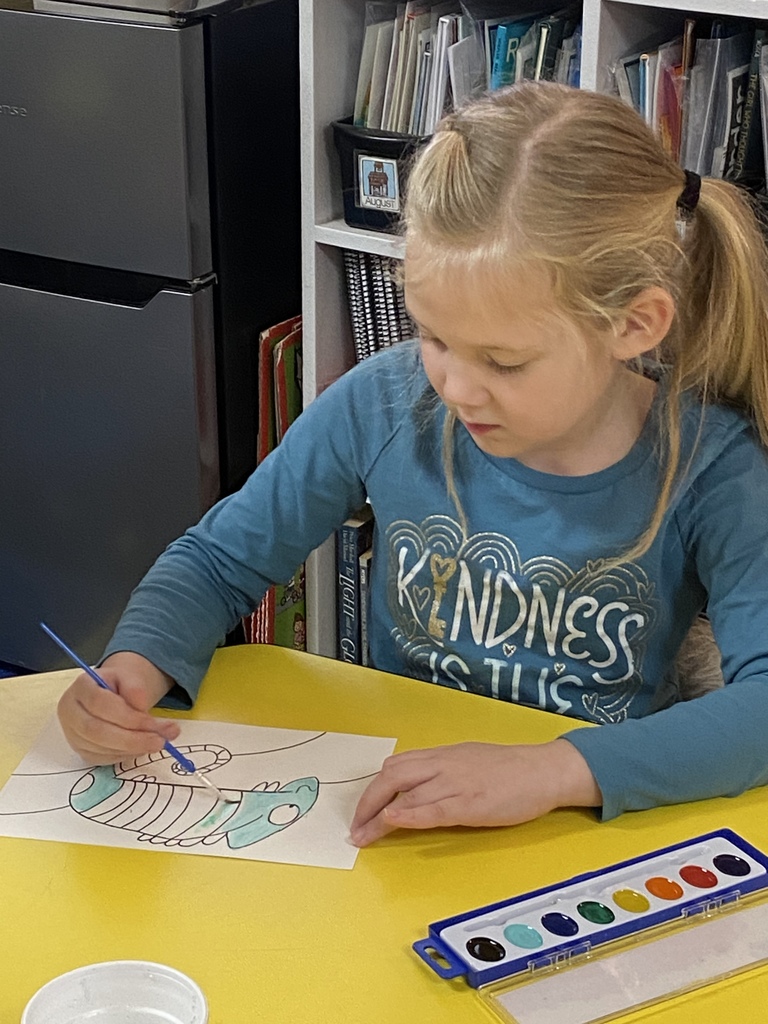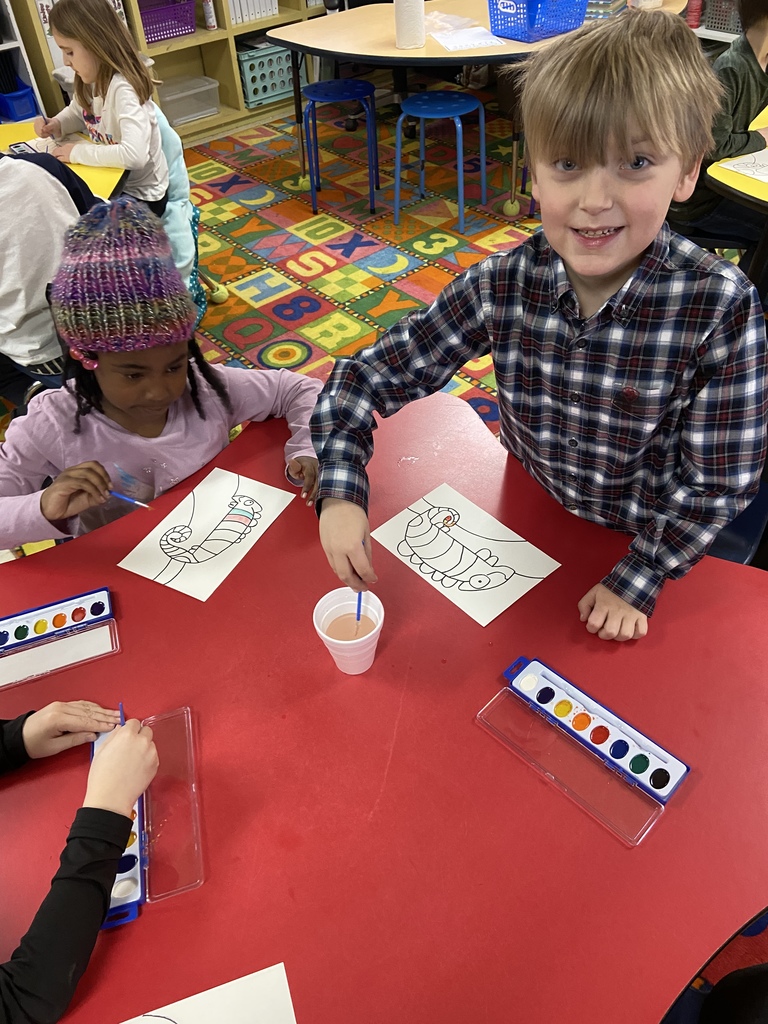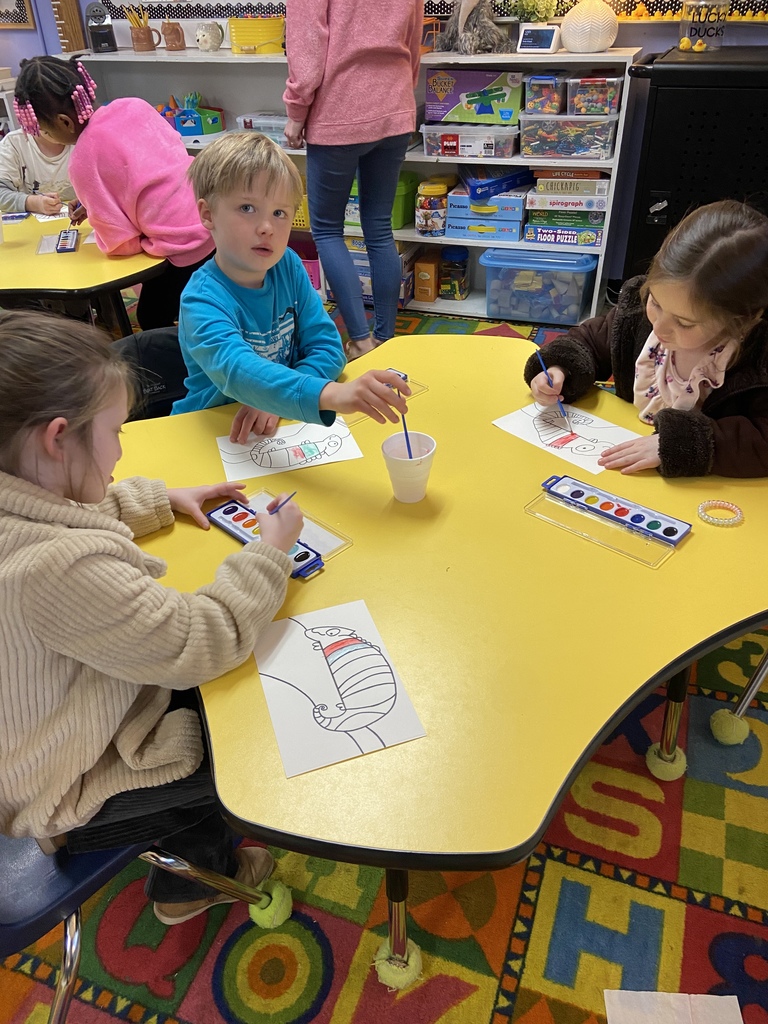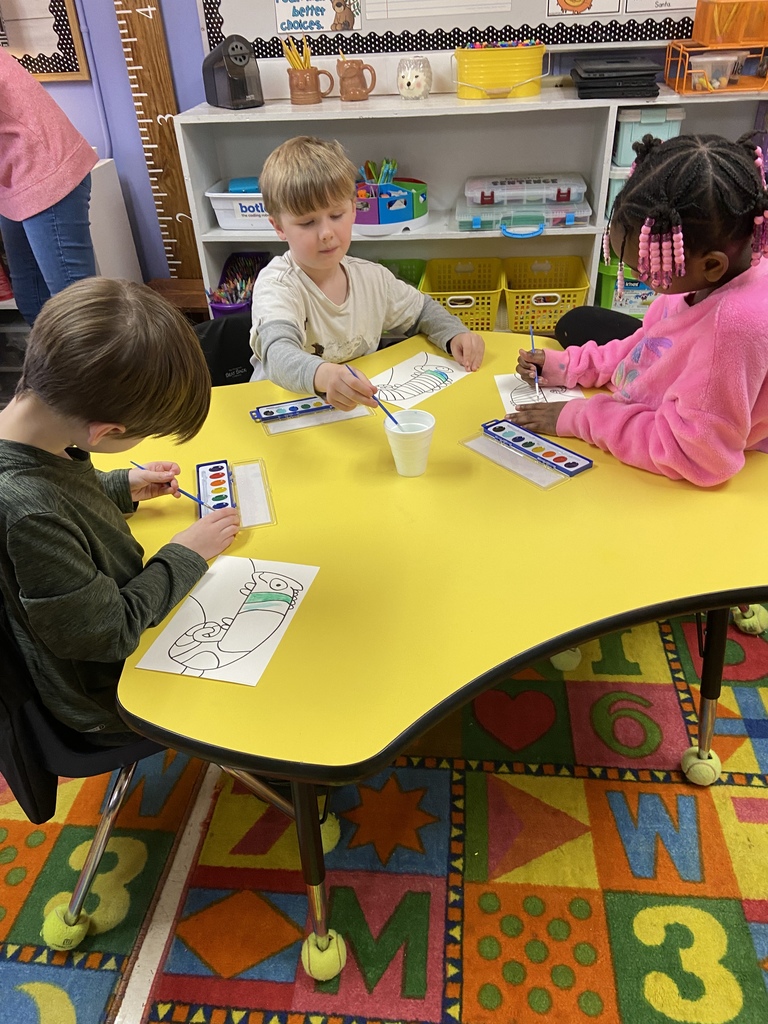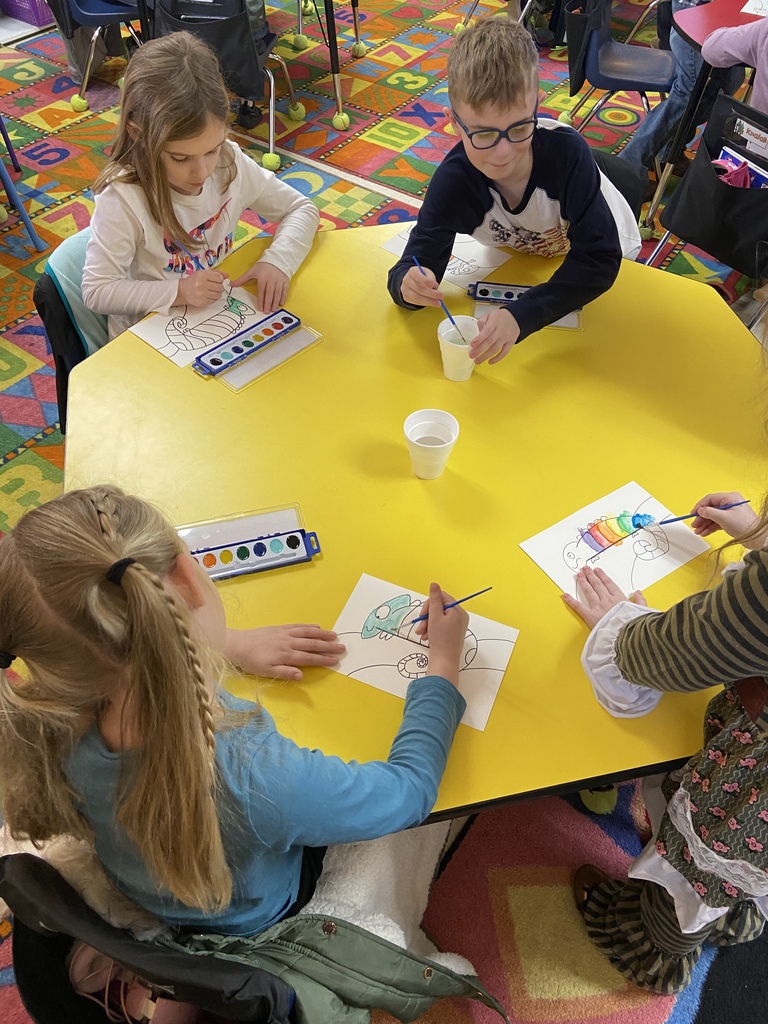 FCE 6th grade Math Top Achievers this week! Congratulations!